Embossed Daisy Delight Pg 123 2018/2019 Annual Catalogue
One piece of Whisper White Cardstock 8 1/4" x 5 7/8″ (half a sheet of A4) scored and folded at 4 1/8″
Two pieces of green coloured Cardstock 5 3/4″ x 3 7/8″
One piece of Whisper White Cardstock 5 ½" x 3 ¾"
One piece of Whisper white Cardstock 3″ x 6″
One piece Coloured cardstock 3" x 3"
One piece of Coloured Cardstock 3 ½" x 1 1/4"
One piece of Whisper White Cardstock 3″ x 1″
Whisper White Envelope
Daisy Delight Stamp Set
Daisy punch
Tailored Tag Punch
Layered Leaves Embossing folder
Tuxedo Black Memento Ink Pad
Adhesive
Stampin' Dimensionals
Glue Dots
Embellishment
Everything you need for this card can bought by clicking the links to my shop below.
We will start by doing all of our stamping.
On the piece of Whisper White 5 1/2" X 3 ¾" cardstock stamp the small daisy on the bottom right-hand side and set to one side, this is your inside.

On the small piece of Whisper White, stamp your sentiment
On the front of the envelope I stamped the small daisy and on the back flap the triple Daisy.
With the piece of Whisper white Cardstock 3″ x 6″, punch out two Daisies
With the piece Coloured cardstock 3" x 3" punch out one Daisy.
Run one piece of Green coloured Cardstock through the Big Shot using the Layered Leaves embossing folder
Using the Tailored Tag Punch, flag your piece of 3 ½" x 1 ½" Coloured cardstock.
Now we can assemble our card.
Layer the Whisper white with the small daisy on the plain piece of coloured card and attatch this to the inside of your card.
Layer your three daisies together using glue dots and affix to the top left hand-side of your card.
Layer your sentiment onto the piece of Coloured cardstock you had flagged and affix to the bottom right-hand side of the card.
Finish with an embellishment in the middle of your Daisy.
Whisper White Cardstock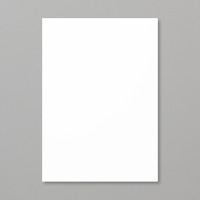 Old Olive Cardstock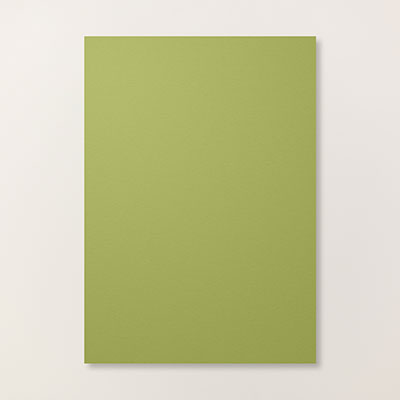 So Saffron Cardstock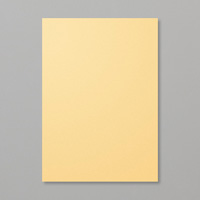 Whisper White Envelopes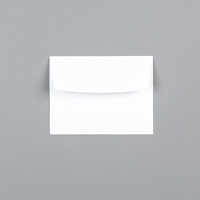 Daisy Delight Stamp Set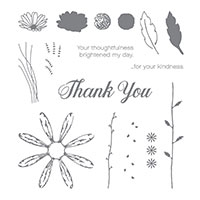 Daisy Punch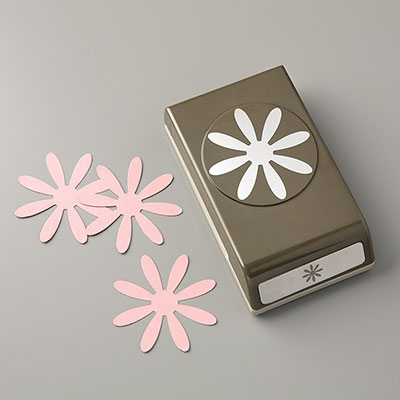 Tailored Tag Punch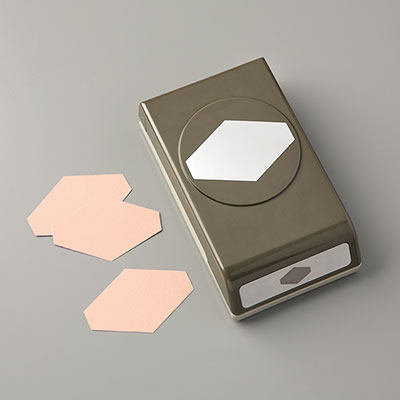 Layered Leaves Embossing Folder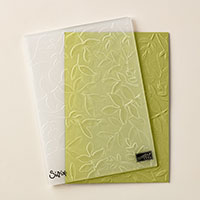 Tuxedo Black Memento Ink Pad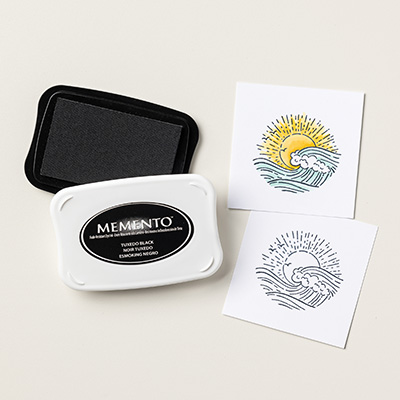 Snail Adhesive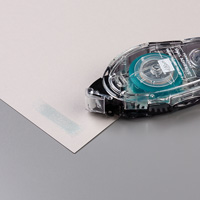 Snail Adhesive Refill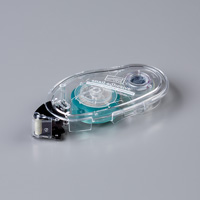 Multipurpose Liquid Glue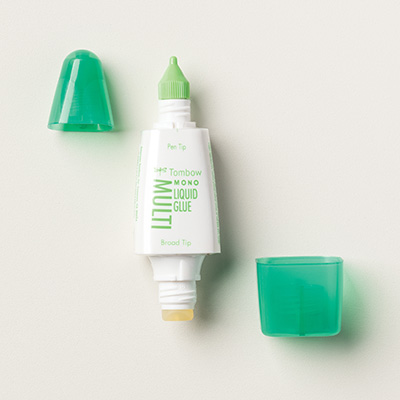 Stampin' Dimensionals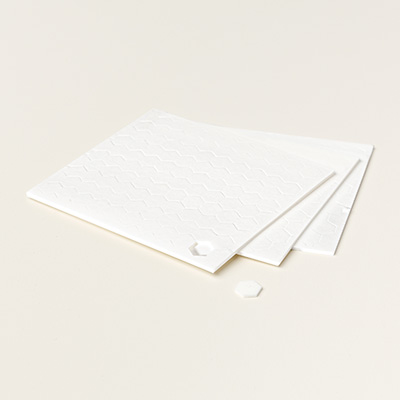 Glue Dots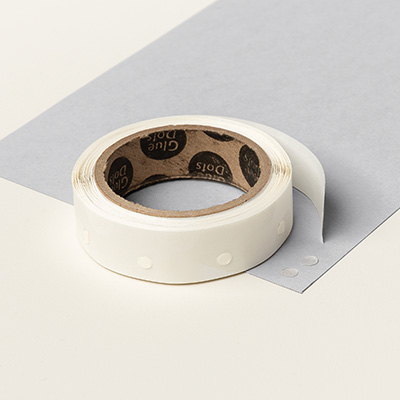 Gold Faceted Gems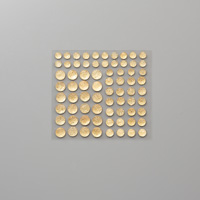 Stampin' Trimmer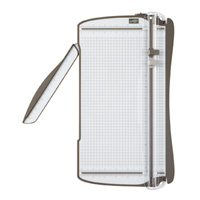 Big Shot